HMS Hood Admiral-Class Diecast Battlecruiser (1941) 1:700
FORCES OF VALOR
HMS Hood Admiral-Class Diecast Battlecruiser (1941) 1:700
HMS Hood Admiral-Class Battlecruiser
Battle of the Denmark Strait 1941
Forces of Valor - a Diecast Battleship Model
Scale 1:700

SKU: 248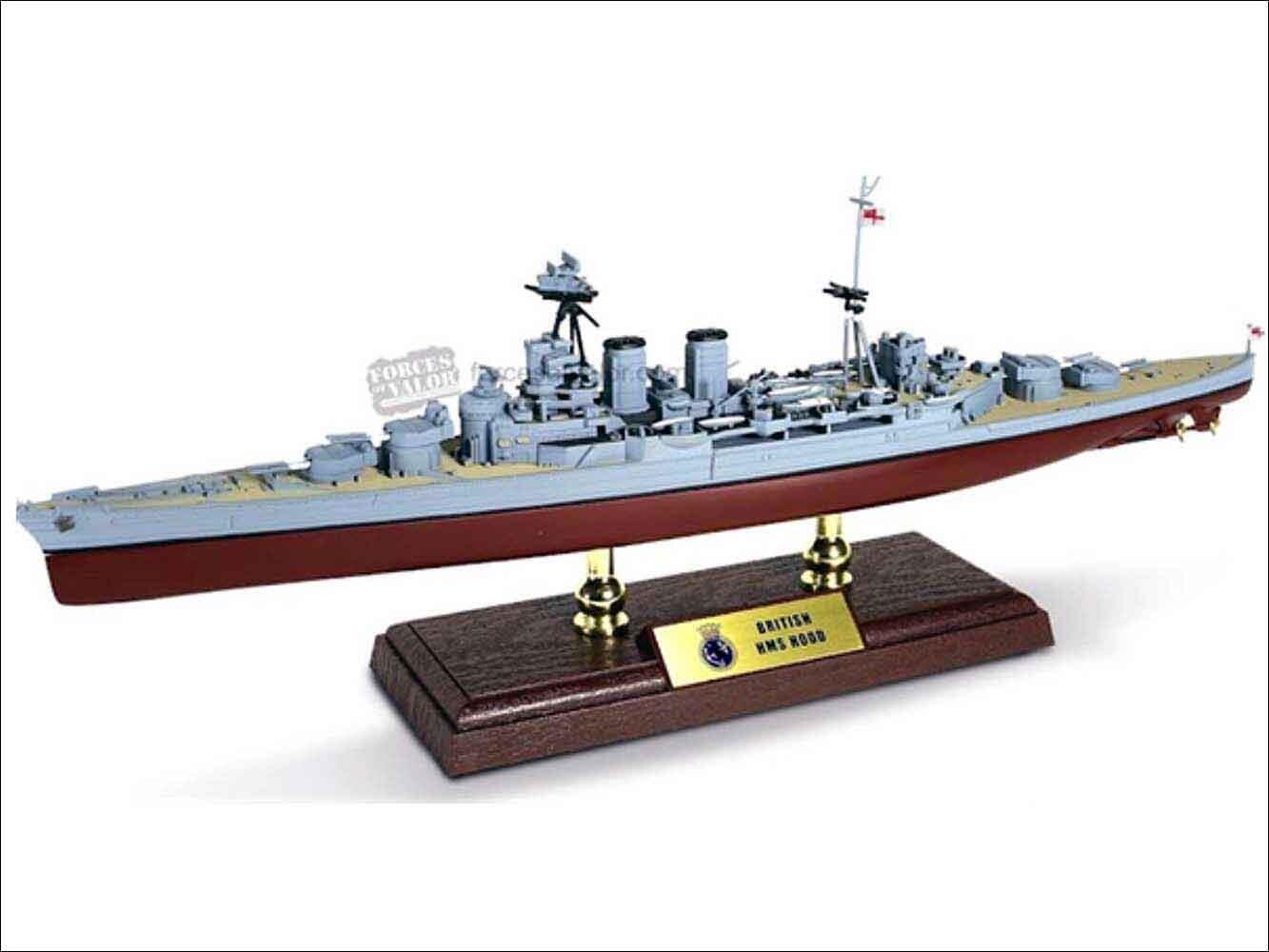 Share the love with your friend
Complete the form below and we'll email your friend about this product
You'll earn 0 reward points with this purchase.
Be one of the first to know!
We're sorry we're out of stock but we can let you know as soon as it's available if you enter your email address below.
Model length: 35 cm (13.77")
A desktop diecast metal HMS Hood model.

Requires some assembly.

Dispatched from Bristol, UK.

Not a toy.

1 700 HMS Hood Admiral-Class Battlecruiser model. 
861002A
UK @ £10.50 via DHL

We ship internationally. Please contact us to request delivery charge to your country.
The HMS Hood was a battlecruiser, and at the time of its sinking during the Battle of the Denmark Strait, it was the pride of the Royal Navy. The Battle of the Denmark Strait occurred on May 24, 1941, during World War II.
HMS Hood was one of the largest and most powerful warships of its time, commissioned in 1920. It had a distinguished service record, having been involved in various operations and exercises throughout the 1920s and 1930s. However, it became outdated and vulnerable to modern naval warfare by the outbreak of World War II.
During the battle, the Hood, along with the battleship HMS Prince of Wales, was ordered to intercept the German battleship Bismarck and the heavy cruiser Prinz Eugen, which were attempting to break out into the Atlantic Ocean to disrupt Allied shipping.
The encounter was brief and fierce. The Bismarck's fifth salvo struck the Hood's main ammunition magazines, causing a catastrophic explosion. The ship broke in half and sank rapidly. Tragically, of the ship's complement of approximately 1,418 crew members, only three survived. Among the casualties was Admiral Sir Lancelot Holland, who commanded the British force.
The sinking of the Hood was a significant blow to the Royal Navy and the British public, as it was considered a symbol of British naval might. The loss highlighted the vulnerability of older battlecruisers to modern naval warfare and prompted the Royal Navy to reevaluate its strategy and vessel design.
The Bismarck's success was short-lived, as it was hunted down and sunk by British forces a few days later. The sinking of the Hood and the Bismarck's subsequent destruction became pivotal events during World War II and are still remembered as some of the most significant naval engagements of the conflict.
---